I've spent the first few days of the holidays just unwinding.
Which means I've pretty much stayed home, after all why would I want to go anywhere near the shops with Christmas shopping mayhem. I've done lots of stitching - probably about 30 hours or so across 4 days whilst watching episodes of Dexter and the Tudors.
I also finally succumbed to the Dragon Cave and here is my first incubator and then after a few more days: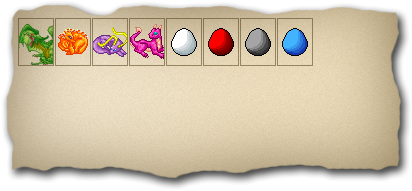 I've also had the chance to get my diet back on track - I'm not waiting for New Year this year. I'll allow a small blip on Christmas Day, but this way I won't put on a few kilos over the holidays that I have to shift next year. It is bad enough having to shift the constant conferencing kilos (about 6 or 7 I think) from Term 4. It also means I won't get a gall bladder attack and feel awful for a few days.
So stiching wise here are some of my recent projects:
My Teresa Wentzler Guardian at 78 hours after the Monday SAL December 15th
Shannon's Winter Neighborhood RR (I stitched the house bottom left from merged "By the Bay" patterns) December 18th
Cari's Band Sampler RR (I stitched the orangey tan band of leaves and wheat from Teresa Wentzler's Harvest Sampler) December 7th
Kristin's Santa for the UFORR December 6th
Debbi's Winter Neighborhood RR (I stitched the house at the top left from a Prairie Schooler Pattern) November 25th